Total Who Show: Johnny Warman's Magic Bus
The passion, the power, the lyrics, and the majesty of Pete Townsend's music is burned into our psyche. Magic Bus plays all of the greatest hits from The Who, and they band hope you will join them in celebrating these amazing songs.
Lead singer Johnny Warman writes:
Driving down to Newquay in 1970, I was 19 years old, and it was my turn to drive the last part of the trip. My mate took out a cassette and said "Have you heard this?" and as the music started, it would change my life for ever. It was Who's Next, and the power and the glory of the music reinforced my musical ambitions.

I went on to write, record and perform my own material with some of the greatest names in popular music, including Ringo Starr, Peter Gabriel, Dave Gilmour, The E Street Band especially Nils Lofgren, and Asia, but my love of The Who's material has never left me.

The passion, the power, and the lyrics, were as if they had their finger on the pulse of my generation, no pun intended, and the majesty of Pete Townsend's music, and the way they played it, burned into our psyche.

We do not imitate The Who. We wish to be known as a great exponents of The Who's music, and it is the music that is the most important part. We have our own unique form of delivery, and it is the music that we pay tribute to. Maximum Entertainment, just as it says on their Iconic Poster.

We play the songs from their early years, all the hits, Tommy, Live at Leeds andQuadrophenia, and we hope that you will come along and celebrate with us and just have the greatest night reliving these amazing songs.

Hope to see your faces in our crowd. Why not come along and be the "In Crowd" again !!!
MAGIC BUS is Johnny Warman vox (Ringo Starr/Humble Pie/Peter Gabriel/Asia), Richard Willoughby drum (praised by The Foo Fighters' Dave Grohl and Rami Jaffe), Andy Neve keys (The Move/Steve Hackett/Alison Moyet), Marcus Flynn (top TV & film soundtrack show guitarist) and session bassist Steve Tilling.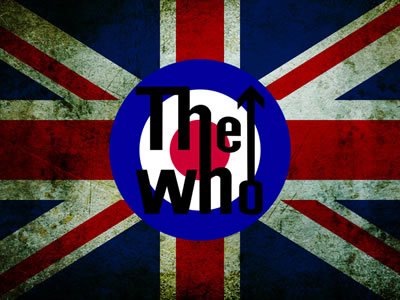 Not to be missed | Two sets | On stage approximately 8:00pm
Friday 12th June, 2015, 7pm-10:30pm
Borderline, Orange Yard, Manette St, London W1D 4JB
Two sets from 8pm